Review | IE Venture Day
IE Venture Day (Vday) was held at the research institute of The Chinese University of Hong Kong, Shenzhen.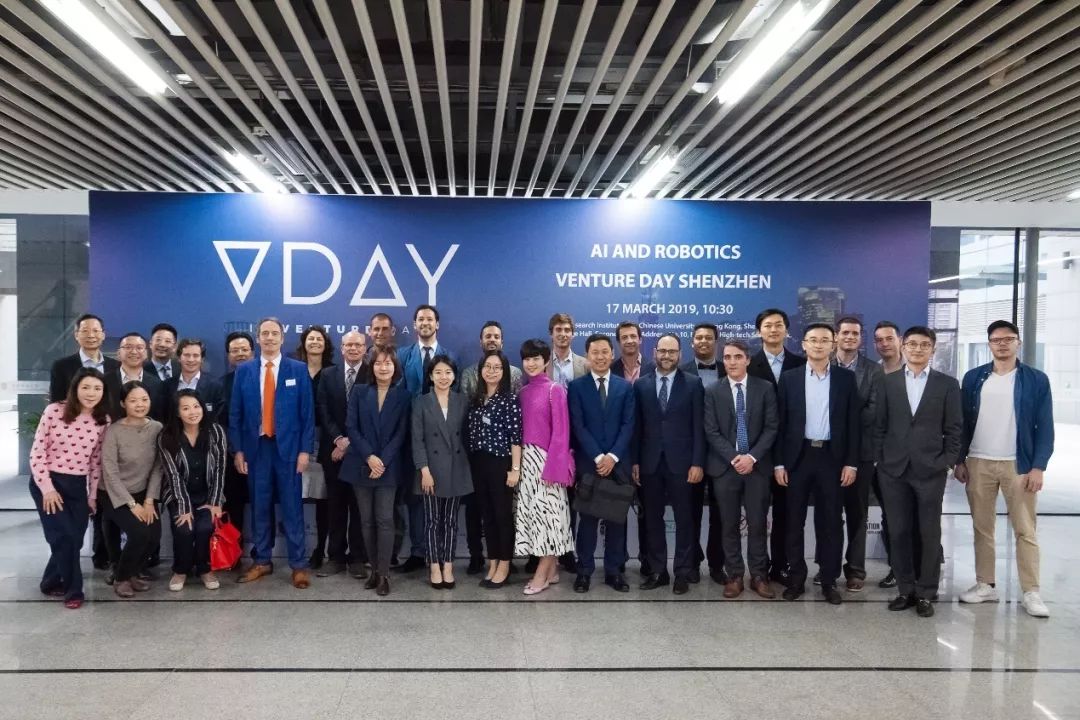 On Mar 17, 2019, IE Venture Day (Vday) was held at the research institute of The Chinese University of Hong Kong, Shenzhen. It was jointly organized by the School of Management and Economics (SME) of The Chinese University of Hong Kong, Shenzhen (CUHK-Shenzhen), Center of Innovation, Design, and Entrepreneurship (CIDE) of CUHK-Shenzhen and IE University from Spain. In the Vday, IE University, SME, CIDE and other institutions brought the latest development strategy to the Greater Bay, and shared their insights on the real issues related to Artificial Intelligence (AI). All parties hope to make efforts to advance the AI technology that has a momentous influence on the economy and society.
These activities include competition among entrepreneurs, summit forum, keynote speeches and alumnus presentation. In addition, there were also many experts from AI-related industries. There was a live broadcast with more than 500,000 people watching. Tencent media served as the media supporter. 
Welcome Speech
First, three representatives from IE Business School, CUHK-Shenzhen SME and China Construction Bank (CCB) gave welcome speeches. Alejandro Buriel Rocha, director of IE Business School at Greater China office said that the Vday aimed to provide opportunities for starters to communicate with insiders. IE looks forward to the cooperation with China. Prof. Michael Ferguson, senior associate dean of CUHK-Shenzhen SME and director of CUHK-Shenzhen CIDE, introduced mission and vision and the key activities of CIDE since its formation. Mr. Song Yang from Product Innovation Lab of CCB, Shenzhen branch expressed his expectation on collaborating with CUHK-Shenzhen.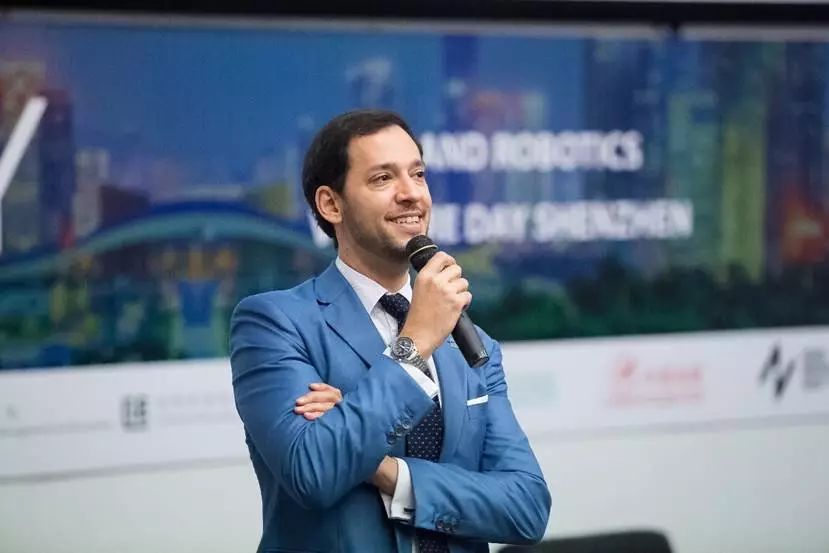 Alejandro Buriel Rocha, director of Greater China office of IE Business School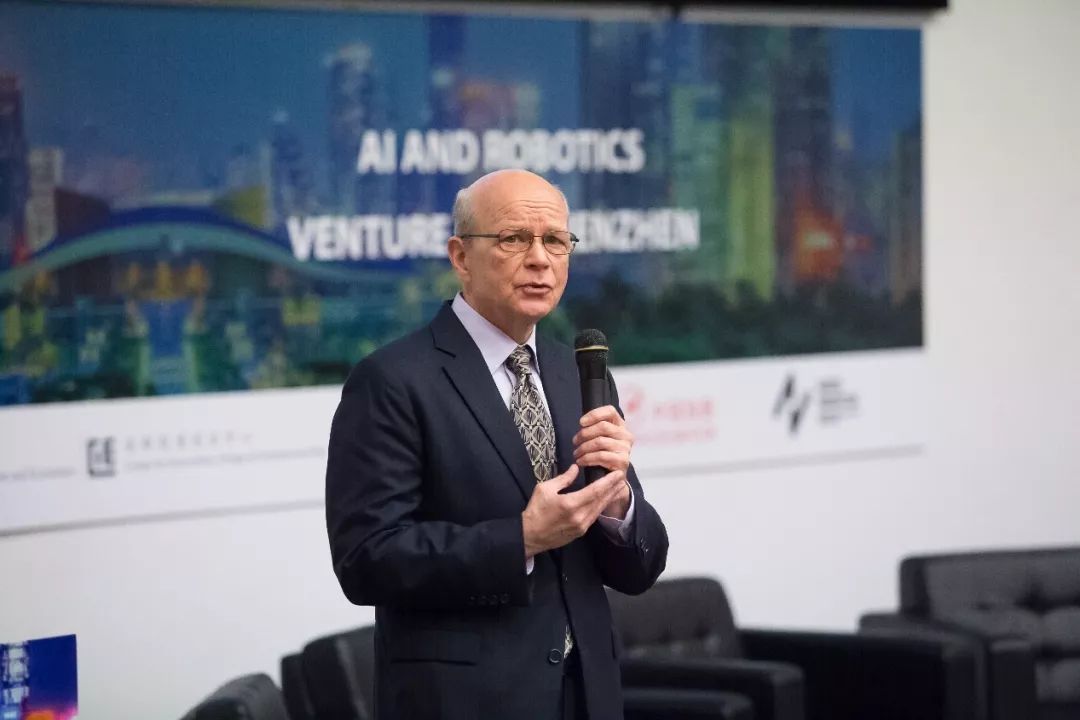 Prof. Michael Ferguson, senior associate dean of CUHK-Shenzhen SME and director of CUHK-Shenzhen CIDE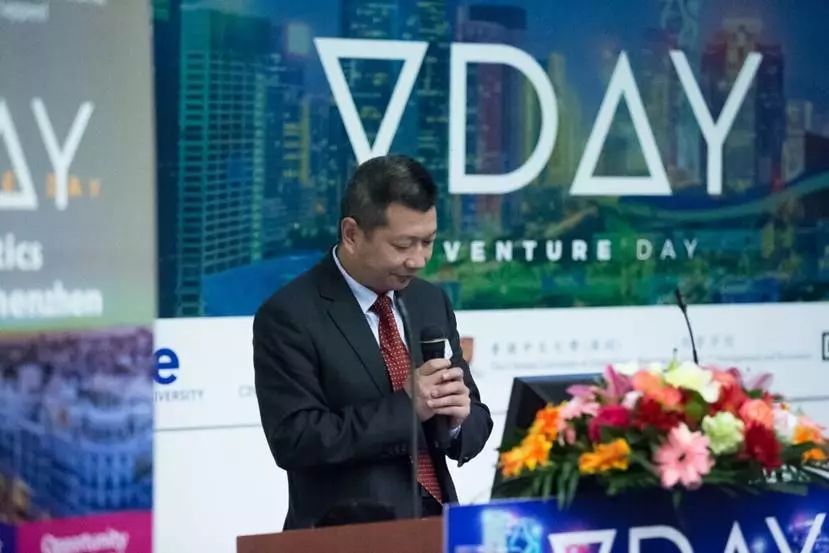 Mr. Song Yang from the Innovation Lab of CCB, Shenzhen branch
Keynote Speech
Three representatives from different kinds of organizations delivered remarkable keynote speeches on AI. 
Chadwick XU, CEO of Shenzhen Valley Ventures shared his opinion on how AI would influence the industry and the advantage of China to develop AI technology. He believed that China at present was similar to Japan in the 1970s and 1980s, at which the country was transforming itself to provide high-end products. Naturally, the low-end manufacturing moved from Japan to China and then to Southeast Asia afterwards. However, AI and robotics technology may change the game rules. AI is able to improve the efficiency of machines, thus replacing human labors. Consequently, the whole industry flocks to the markets with cheap labors. Moreover, the culture of each country will have an impact on the development of AI technology. More specifically, as the Chinese uphold the collectivism, they do not take the privacy issue as seriously as in the West. This is a big advantage for China to collect personal information. The business model of AI companies in China is diversified and has a long way to improve.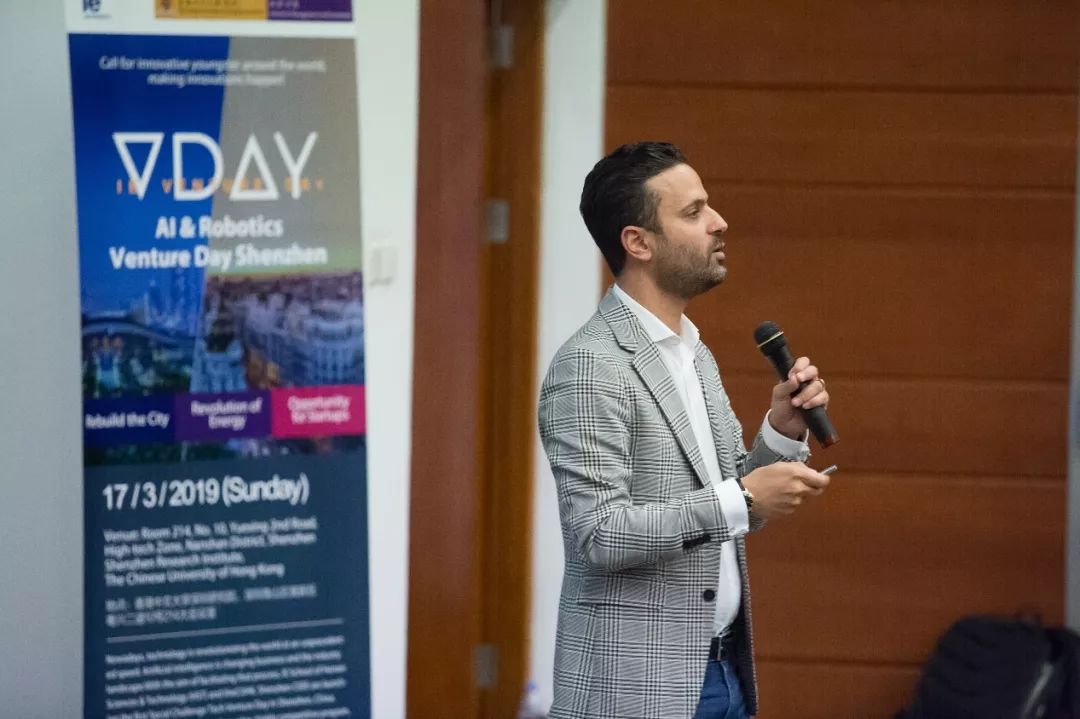 Nir Hindi, the founder of The Artian, shared his view on the relation between art and AI. He started from his confusion in his childhood. He was told that he could not become a person with innovation and with analytical ability. He said he found art and business have something in common when he was twenty.  He believed that entrepreneurs were artists in the business world. Innovation drives entrepreneurship, and the innovation ability of society is closely tied with art. Nir Hindi pointed out art, as a kind way of thinking, should not be separated from companies.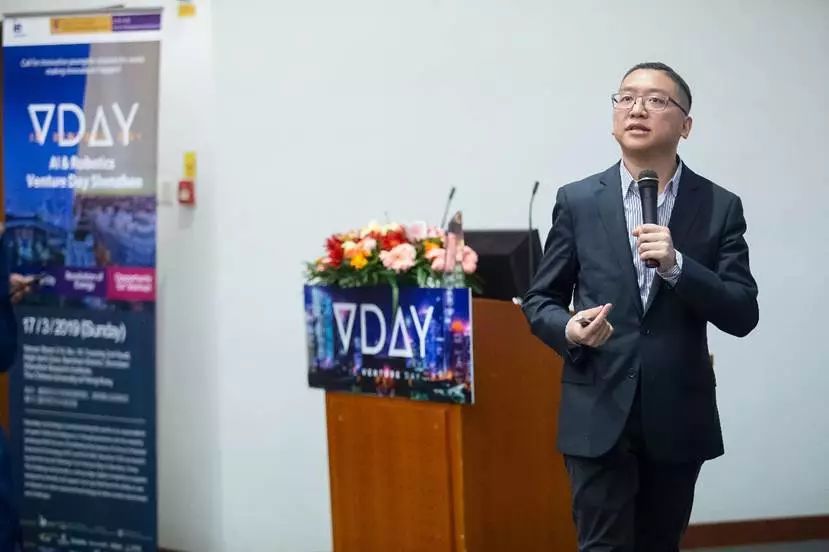 Prof. Gordon Lam from CUHK-Shenzhen CIDE attached the importance of value-chain to the development of the Greater Bay. This city cluster is comprised of 11 cities, including nine cities in Guangdong, Hong Kong and Macau. As different cities have different competitive industries, it is necessary to balance the pros and cons of each city in this area. The value chain of the Greater Bay is unique in the world, so the start-ups need to choose a city suitable for themselves. Gordon said that there were four key aspects for the Greater Bay, intelligent manufacturing, fin-tech, art and culture, and The Belt and Road. In addition, he also agreed that the Greater Bay could not be epitomized by one city but by an overall development in all cities.
Round Table Forum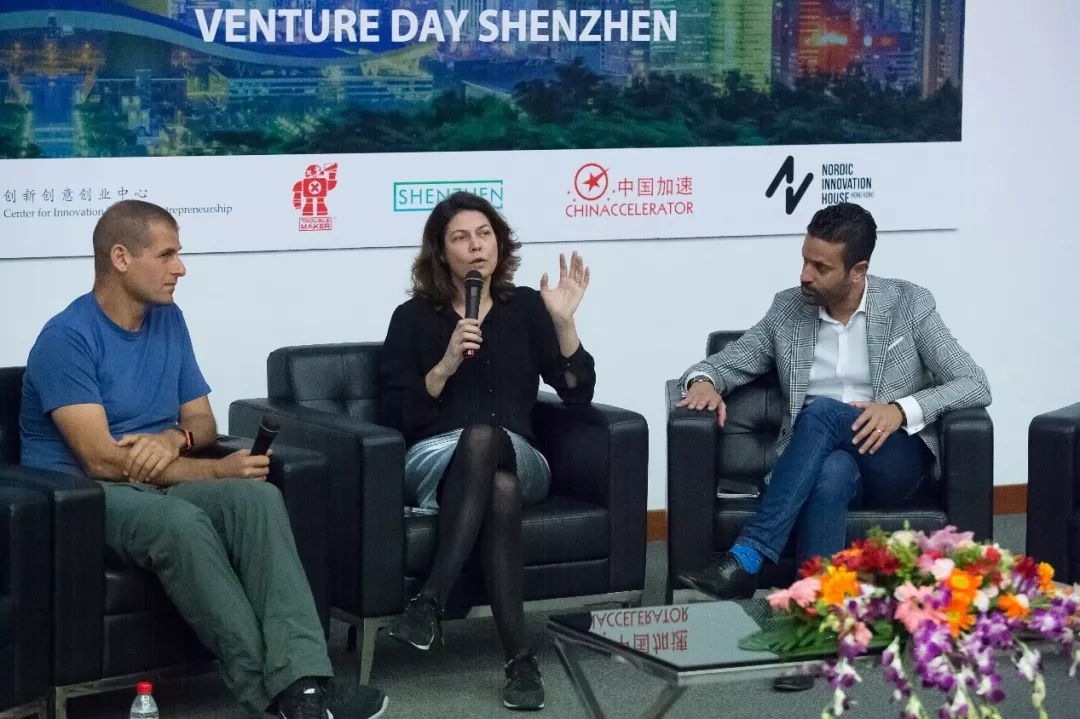 In the Vday, two rounds of table forum were held, with the discussion on the influence of AI on the education system and industry development. 
The First Forum
In the first table forum, Lucia Figar, chief of corporate innovation and ventures at IE University, and Ami Dror, CEO of Leaplearner, shared their opinions on the AI and education system. 
Topic 1: On China's Education System
Ami: Learning programming language is important. Moreover, Chinese students lack soft skills. Students in China mainly listen in class while students in the west ask questions in class. The ability to listen and ask questions is a big advantage for students.
Efficiency is a key need for China's education system. It is not only about time, but also about what we should learn. The knowledge you have learnt today may be obsolete tomorrow, so everyone should keep learning. However, the development pace of the global education system lags behind the pace of student's growth. 
Topic 2: On the Situation and Trend of Education Development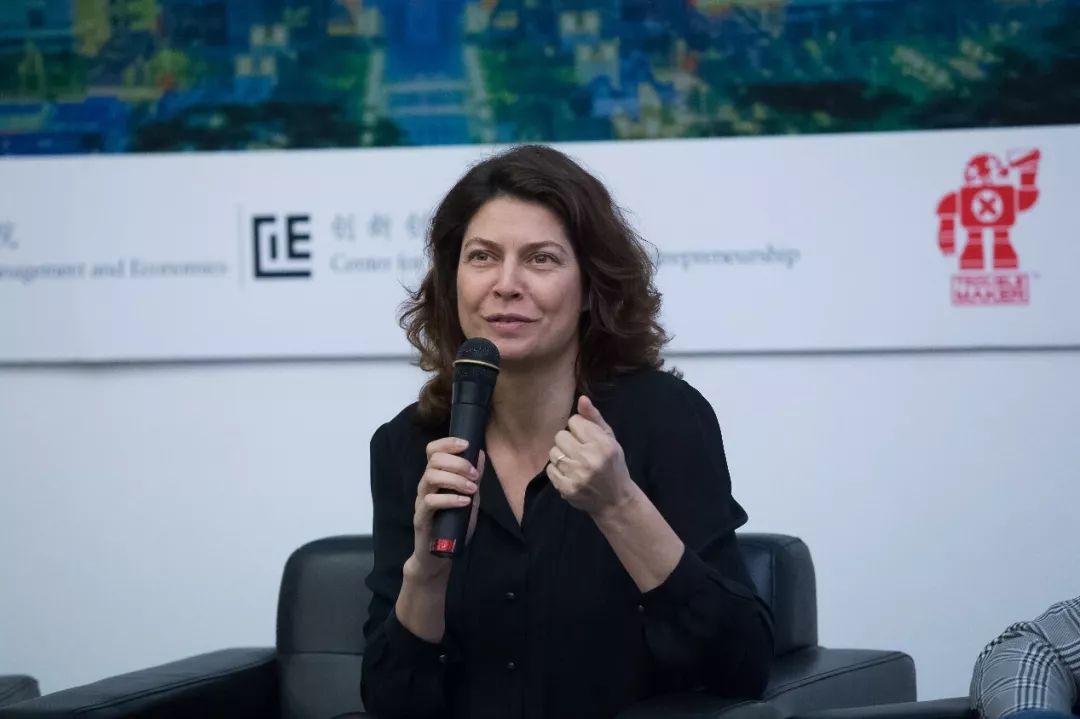 Lucia: Three trends in the world are changing the education: digitalization, increasing population and automation. The population growth and the shortage of education resources urge people to find new solutions. Facing the trend of automation, students need to learn how to compete with robots. Therefore, they need to adapt to the changes in the real world and improve the ability in innovation. It is hard to apply AI in the education system because its structure is complicated. How to adjust AI systematically has a big influence on the education system structure.  
Topic 3: On the Application of AI to the Education Industry 
Lucia: At present, there is a long way to develop AI in the education industry. In addition, entrepreneurs need to have a deep understanding of the education system and targeted users.
The Second Forum
In the second round, Anthony Woo, vice director of Alpha Intelligence Capital, Jade Wang, manager of Sense Time (Chengdu) and Bin Yu, vice director of Fin-tech department of V-Next focused on how AI changes and reshapes the financial industry. 
Topic 1: Apply AI to Fin-tech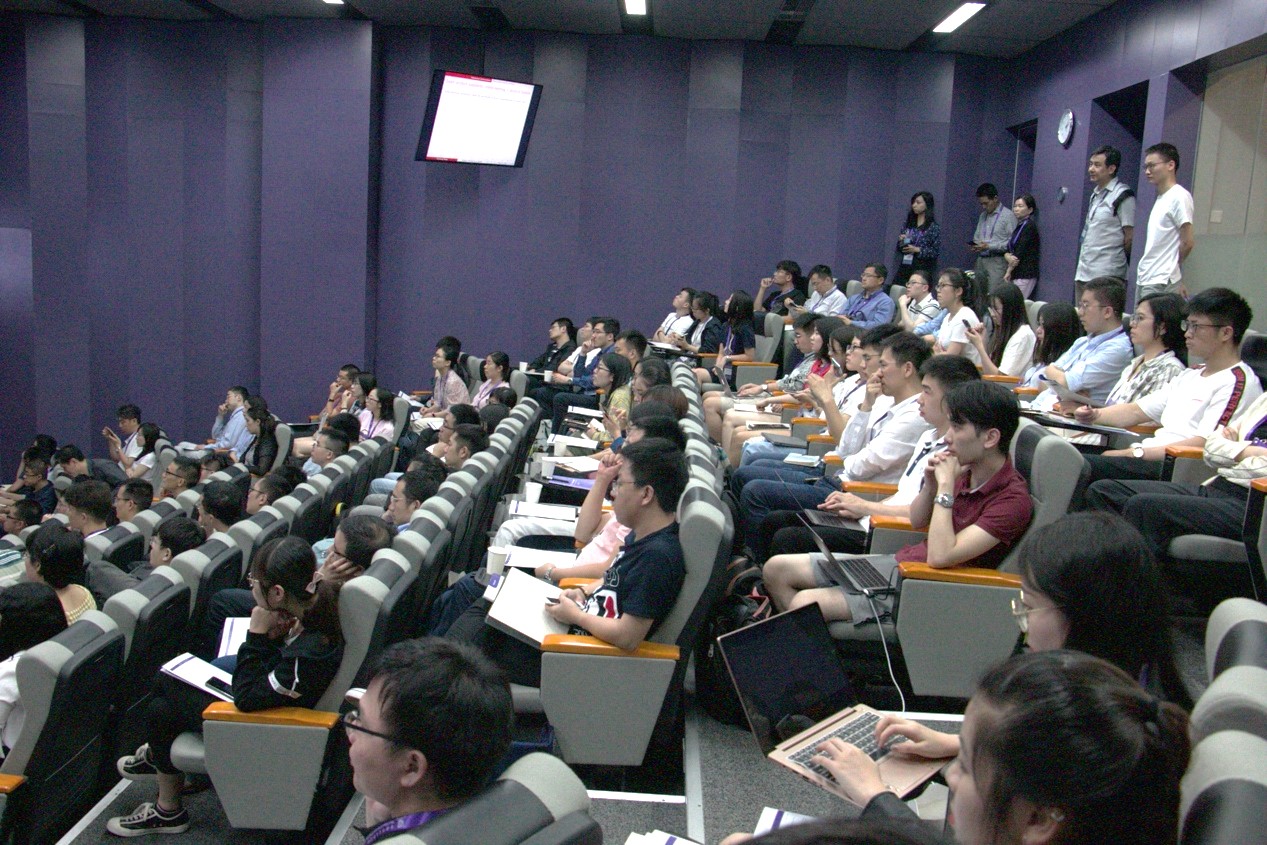 Jade Wang: Take image recognition as an example. When the transferred amount is higher than the limits, you need to identify yourself by face recognition on your phone. In terms of cases of insurance fraud and the demand for cutting labour costs for customized insurance service, we began the cooperation with the insurance industry. Other than online service, we also provide offline service, such as using a machine for face recognition at airports in China. 
Topic 2: The Interests of Investors in AI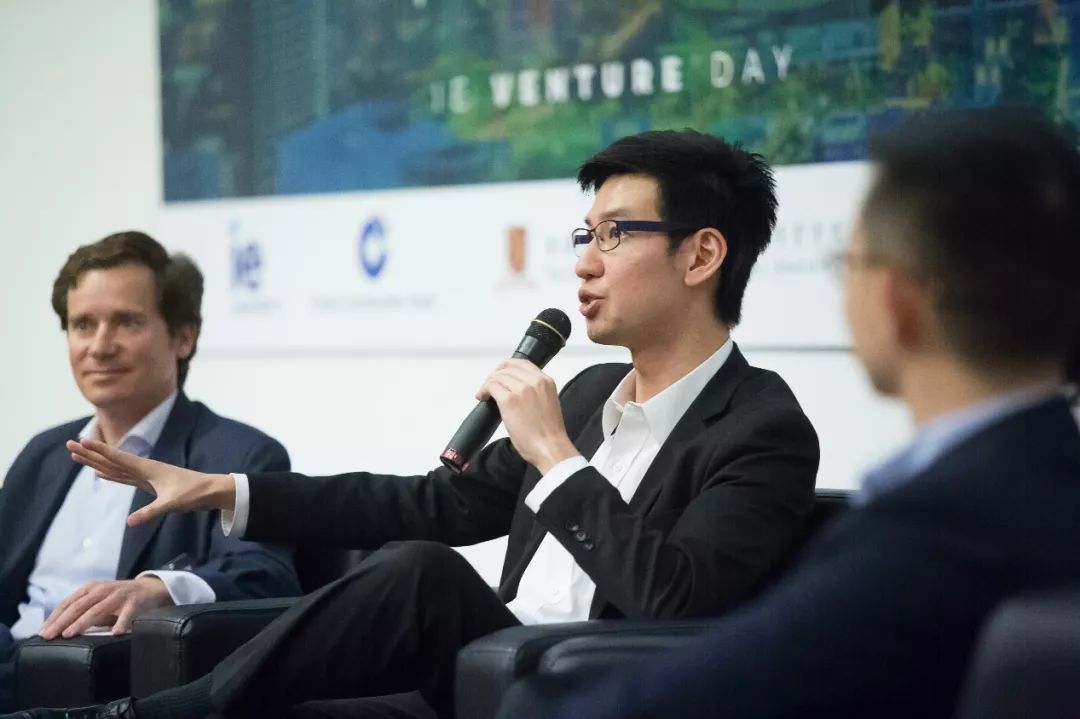 Anthony Woo: I believe that the interest of the fin-tech is that there are many ways for people to apply AI to this vertical industry. First, as the decision-making during the process of deep learning is like a black box, you do not know what happened behind the AI system. Therefore, the credit decision based on deep learning faces a big risk. Deep learning has been applied to such vertical industry as network security. The image recognition of deep learning is helpful for the companies in such area to reach the industry benchmark.
Furthermore, with the development of AlphaGo, reinforced learning is prevailing all around the world. If reinforced learning is applied to robotic technology, it will be easy for workers to teach robots to complete a special task.
Finally, on the drone industry. If companies are able to develop and use drones in their industries, they need to explore a new method to collect cloud data. This is an important prerequisite to develop intelligent cities. At present, no company meets this requirement.
The development pace of AI is relatively slow in some financial industries because of the technology itself and technology application. From the aspect of technology, the key parts in the financial industry such as behaviour finance and irrational prosperity cannot be quantified. 
Topic 3: The Future Development of AI
Anthony Woo: The generative model of AI can create new things. A new technology called NeuralStyle Transfer is emerging and the technology in the area of new medicine and video editing is also rapidly developing. Some companies and labs are making efforts to integrate symbolic reasoning and deep learning. These technologies will form a foundation for the development of AI. The concept of Artificial General Intelligence is very challenging for human-being. Finally, the intelligence of human-being will be multi-dimensional.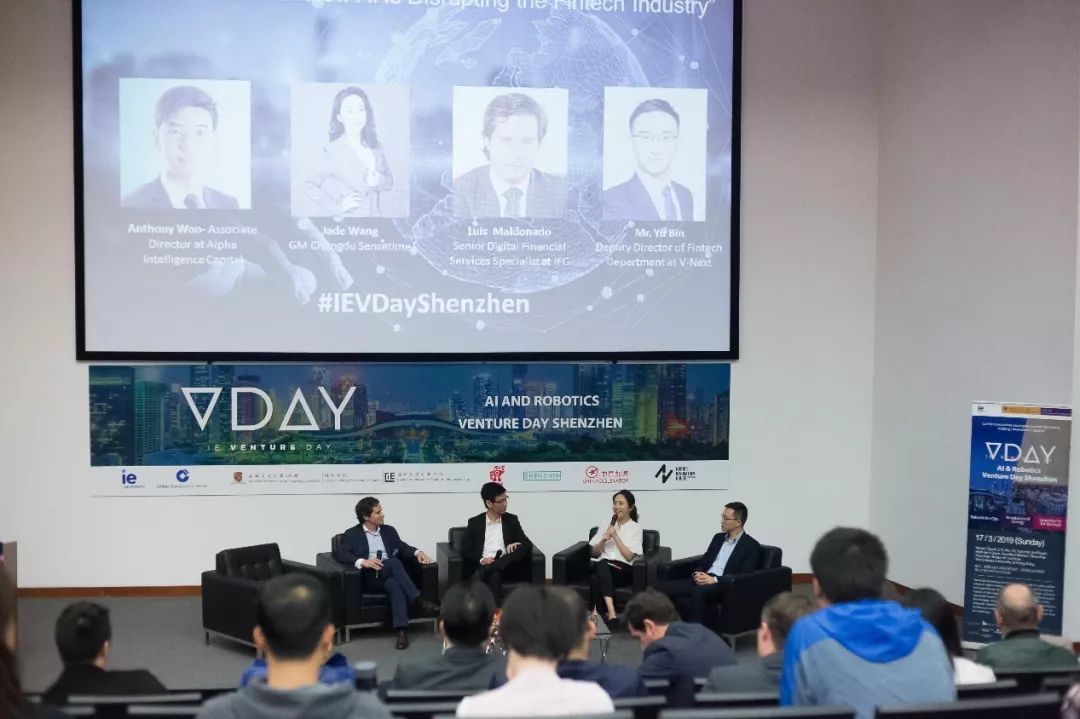 Entrepreneurs' Challenge Competition
In the competition among entrepreneurs, five teams need to discuss and propose cutting-edge and competitive plans to solve social problems via AI and robotic technology and other advanced technologies.
Participating teams from different industries analysed how to use AI to solve problems. Brightwood focused on family technology and proposed a systematic plan to solve the problem caused by the complexity and latency of family intelligent applications. DataGo concerned about the shortage of the applications used to analyse the financial texts in China's market and then applied AI to design an application. Maybe. Inc made efforts to develop intelligent speech technology, in order to help those who want to learn Chinese effectively. SuperDock showed a set of self-services airplane patrol system to make the automation of drones come true. Thingc Robotics focused on the automation of organic agriculture to reduce the costs of organic food.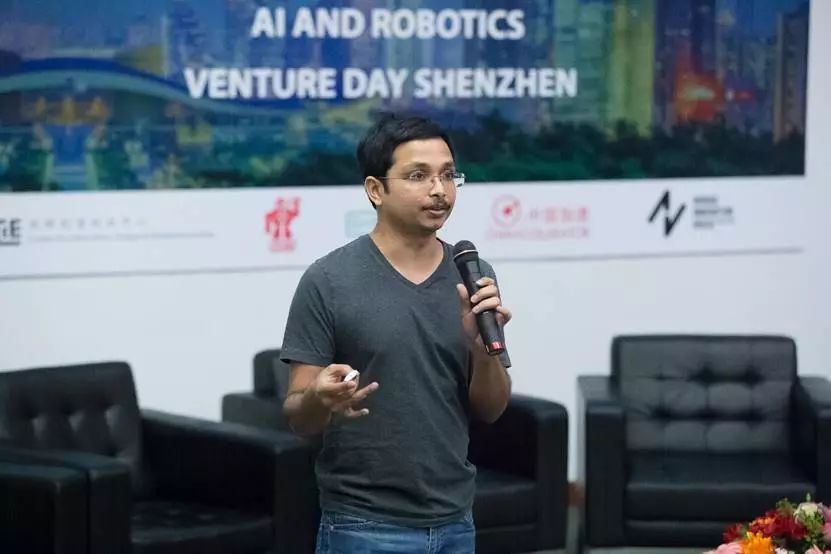 Thingc Robotics's representative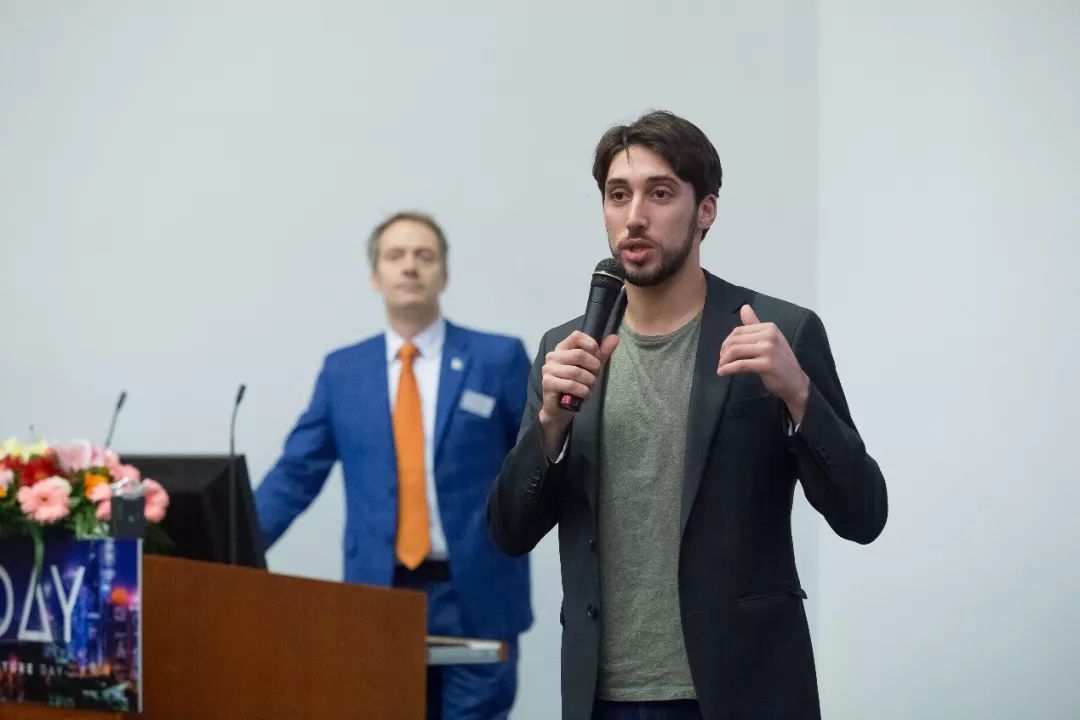 Maybe. Inc's representative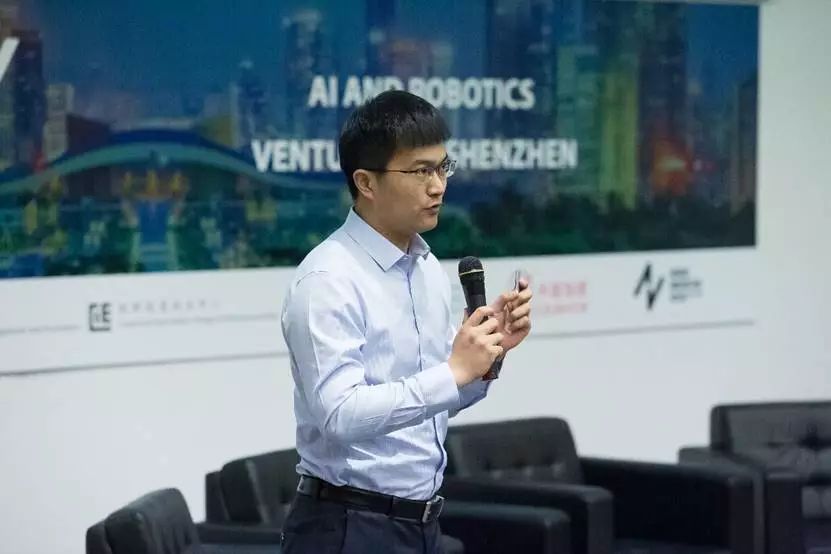 DataGo's representative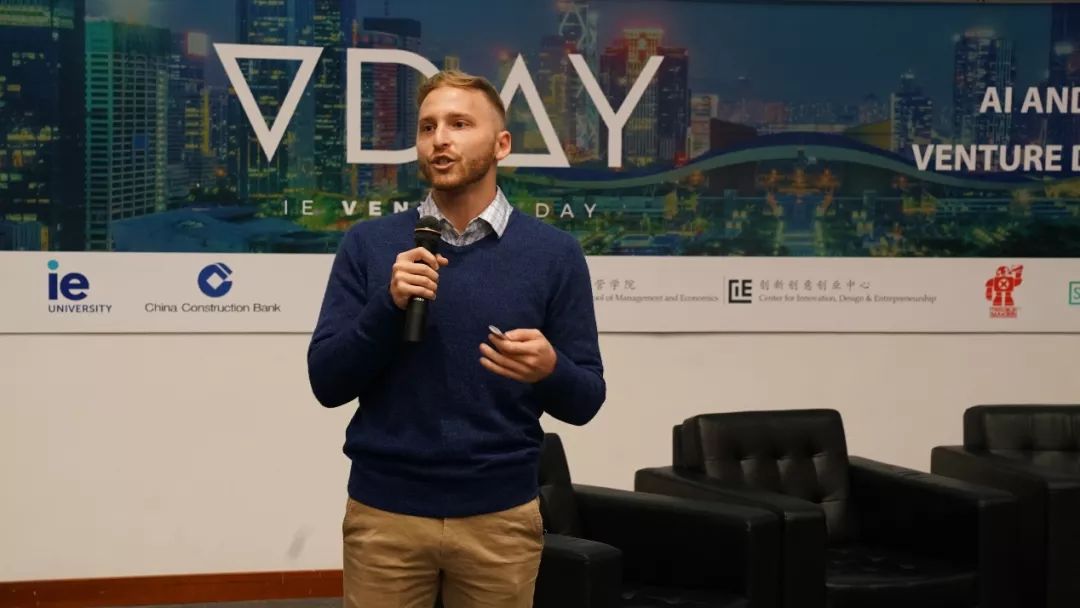 Brightwood's representative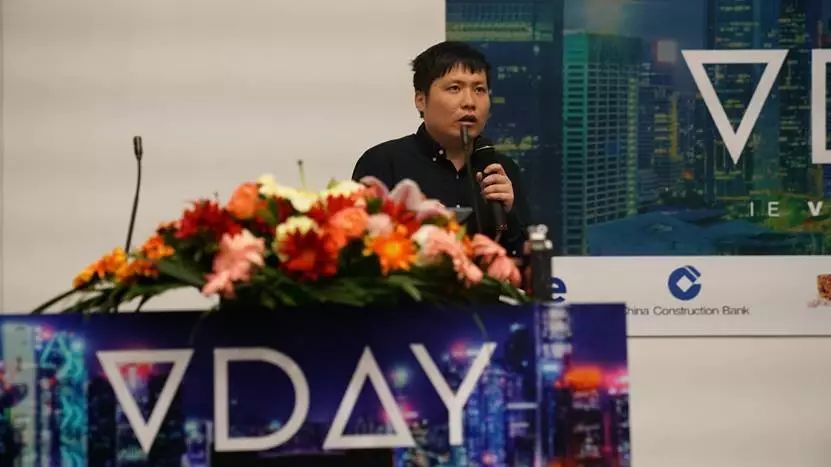 Strawberry Innovation's representative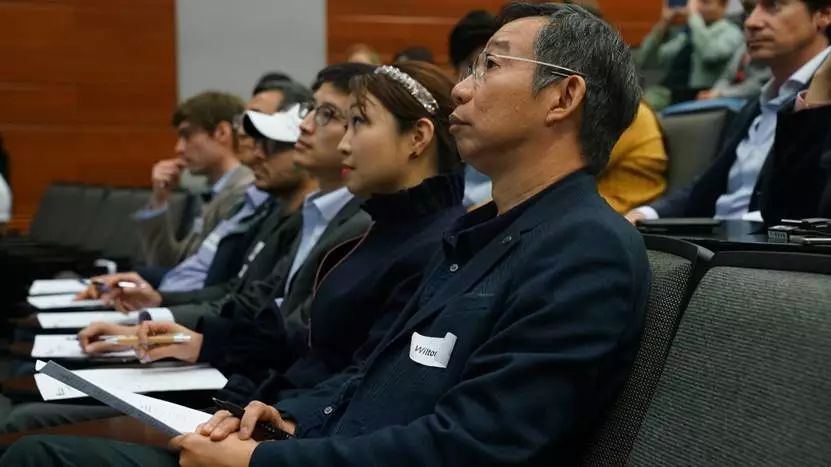 The judges of this competition were Prof. Wilton Chau, chairman of Pan Asia International, Minesh Pore, Global Sources, Prof. Tina Choi, head of sales, North Asia, Dyson, Diego Wu, CEO of Aman Lotus, Mak Sai Chak, vice-chairman of Hong Kong Venture Capital and Private Equity Association in Mainland China and co-partner of CGP Tech Fund, and Nacho Mateo, director of corporate relation of IE Business School. The judges asked many questions, such as the business model, how to attract investors, sale model and so on. The teams answered one by one.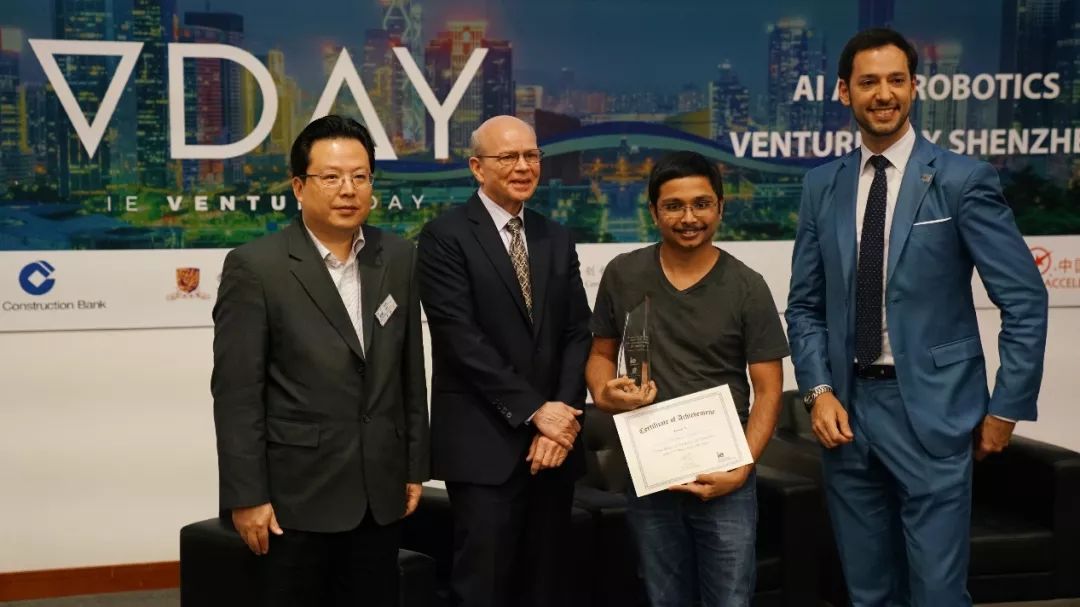 At last, Thingc Robotics, Maybe.inc, DataGo won the first place, second place and third place, and received awards respectively. In addition, the winning teams were awarded the scholarship of HiOP and invited to attend the four-day IE South Summit in Madrid. 
IE Alumni Presentation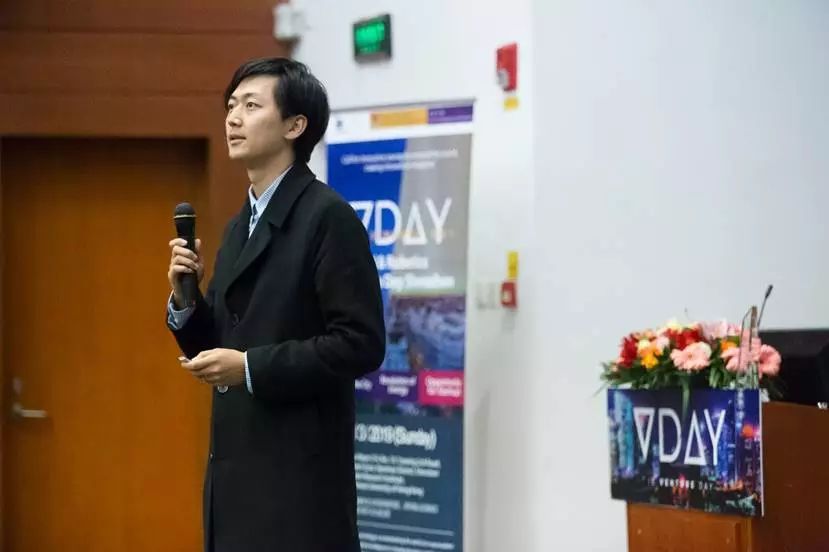 As the alumnus of IE Business School, Mr. Yadu Brian Yang, founder and co-partner of SuperG. AI, introduced the SuperG. AI, which is a high-tech company based in Shenzhen. Yang said that the company is committed to applying the technology of automatic/driverless commercial vehicles and production capacity to improve the logistics efficiency in the area adjacent to Hong Kong. He said that 95% of ports relied on truck drivers with high labor costs and low work-efficiency. At the new ports with the new technology in use, it is difficult to lay railways and transform roads. The new technology does not require magnetic/rail transportation system. With optimized intelligent layout for old ports, this new technology can cut 35% of costs. In addition, sensor technology is used to shorten the three-year transformation period to three to four months. The technology advantage of SuperG. AI depends on the innovation of the integration between automatic vehicles and power system. The company had launched pilots at many ports of China and planned to propose a project of mass production in 2021 to achieve sustainable profit. After 2023, more logistics areas will be subdivided for system implementation.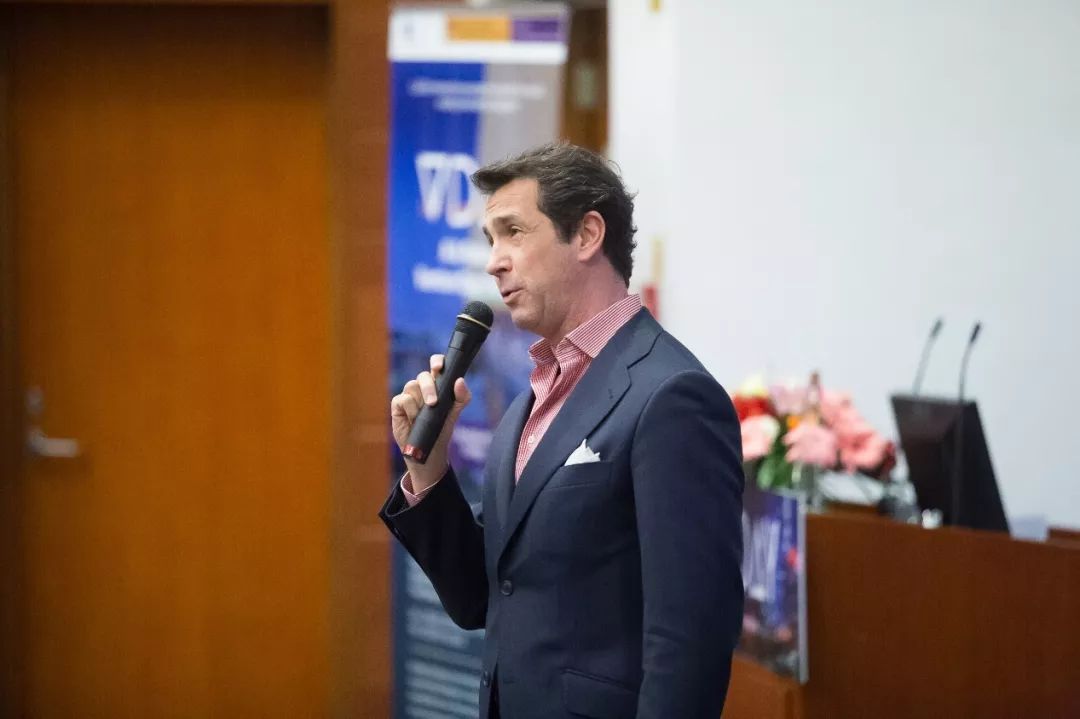 At last, Antonio López De Avila Muñoz, director of the corporate relation of IE Business School, expressed warm welcome and gave the best wishes to all starters. 
On Mar 5, Xinhua reported that Spain government published a strategy for the development of AI at Granada, a city in the south. Pedro Sanchez, prime minister of Spain presented the activity. "AI will bring about a great transformation to society and economy, a trend which is more and more salient recently. China and America have led the world in this area and the EU has encouraged their members to invest more in AI technology", Pedro Duque said on the preface of "Spain AI Research, Development and Innovation Strategy". Against such background, this Vday activity provided a platform and opportunity not only for China's entrepreneurs to exchange their ideas but also offer opportunities for IE Business School and CUHK-Shenzhen SME to get to the latest trends in the market, and to connect with talents in entrepreneurship.
This IE Venture Day was broadcast live online. If you did not attend in person, please scan the QR code as below to watch the edited video again.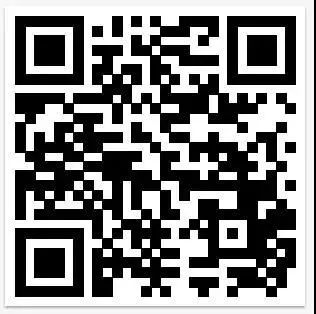 The First Half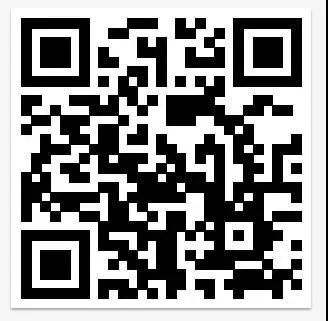 The Second Half
Author | Zijin Xu
Translator | Fiona
Photographer | Wanmei Culture  Yifei Jiang
Editor | Binghan Cao
SME News Service