Muse College's Visit to Hong Kong University of Science and Technology (HKUST) and Football Friendly Match
Zhuowen Li
2018.3.16
News
When spring was in the air and everything came back to life, students from Muse College paid a visit to HKUST and had a football friendly match there.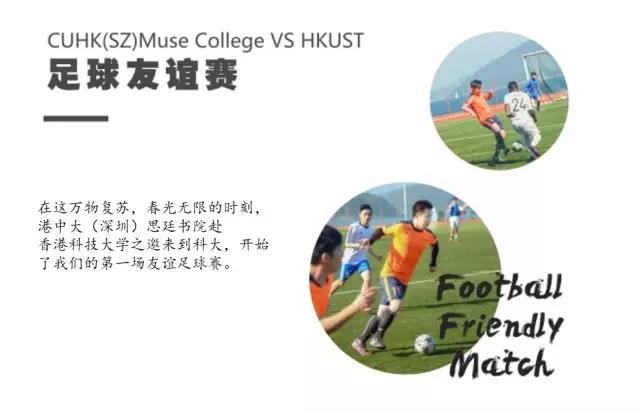 Part 1 Campus Tour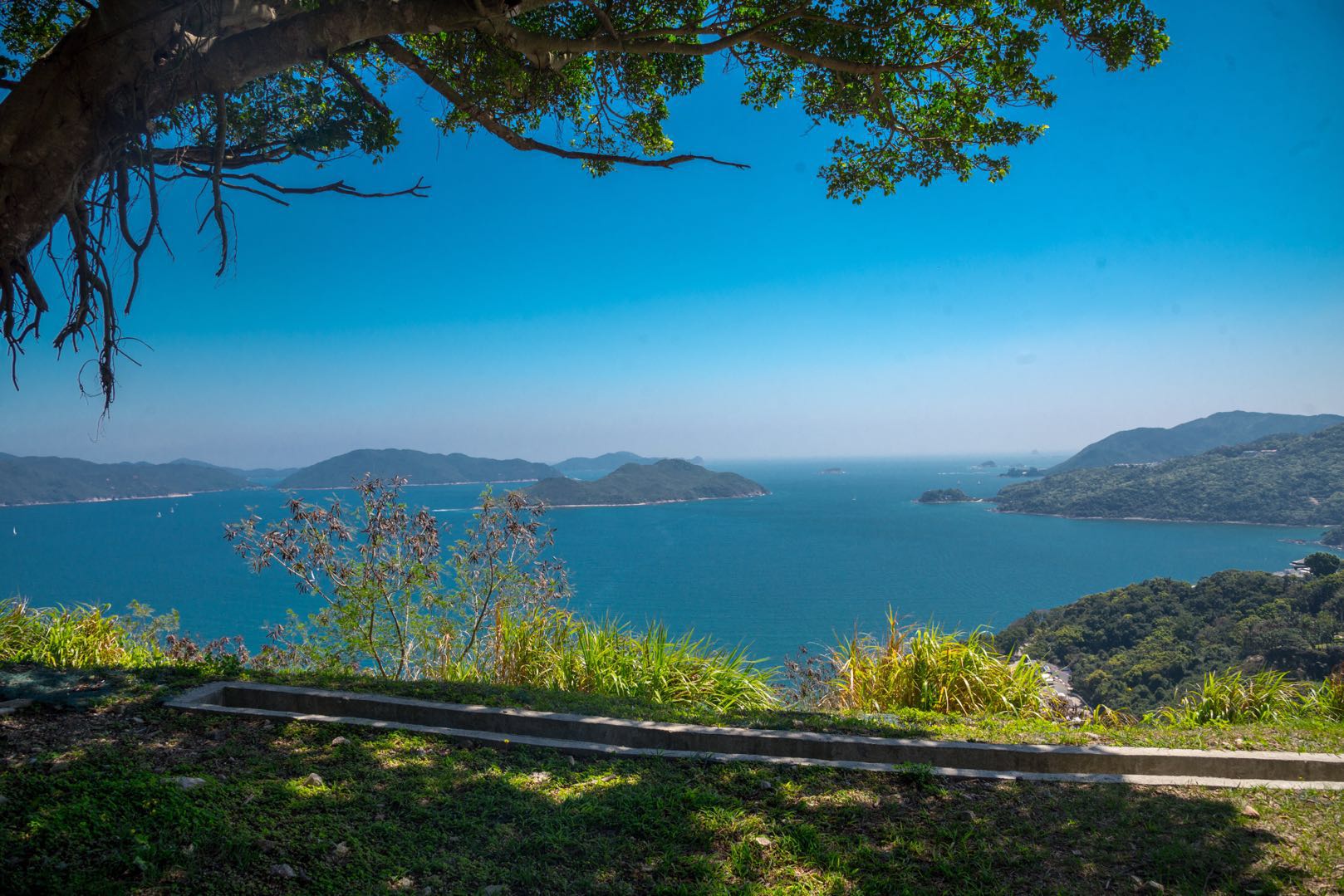 After two-hour drive, students jumped off the bus. Situated near mountains and sea, HKUST came into sight.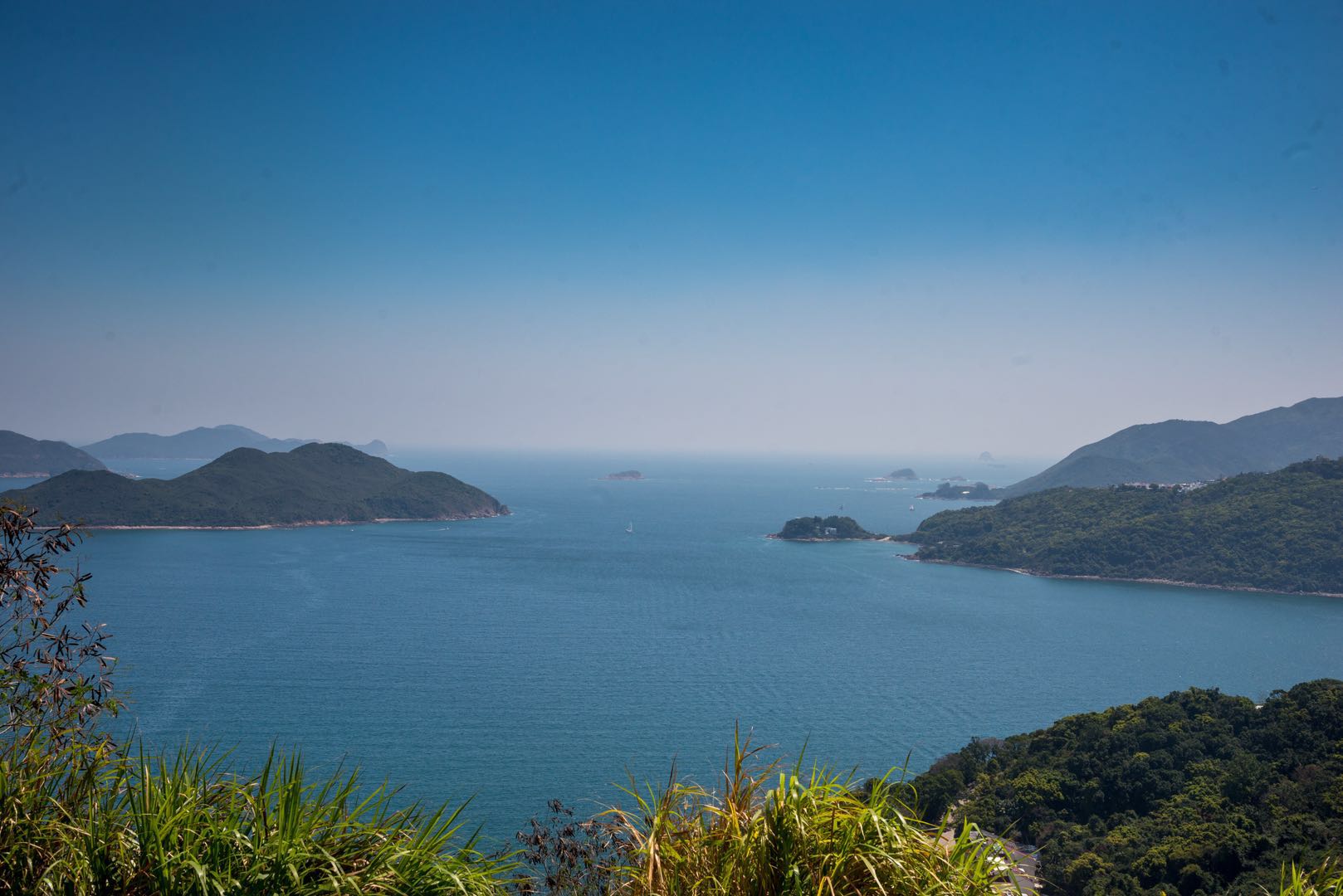 HKUST was built down the hillside in the midst of tranquil greenery. Brushed by breeze, students felt alive when breathing in the fresh air.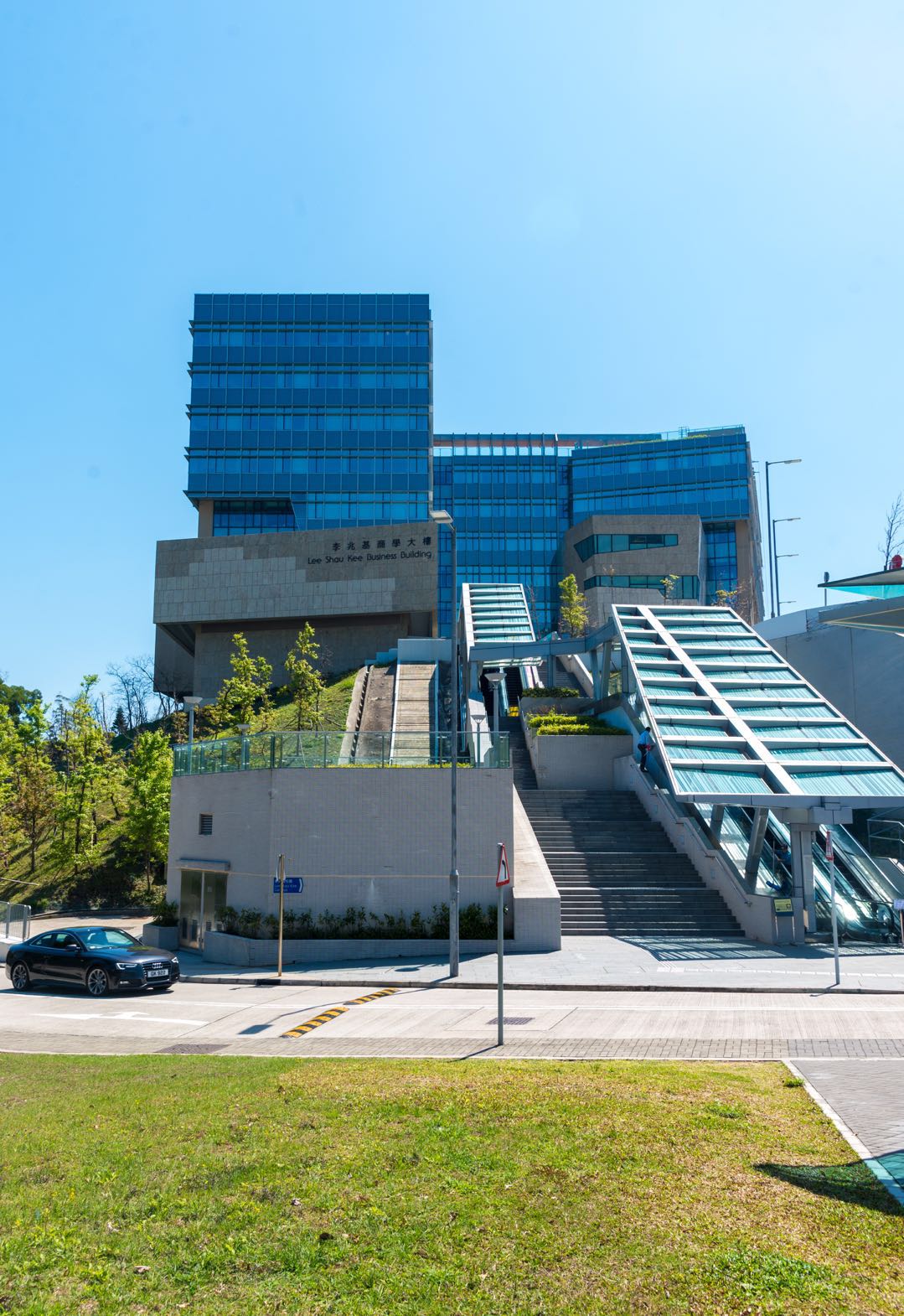 In contrast with the natural landscape, contemporary and modern buildings mushroomed on campus.
Entitled "Circle of Time", the Red Bird Sundial standing in the center of the Entrance Piazza is the defining spot in HKUST. Surrounding the iconic statue, buildings are displayed orderly. From Chia-Wei Woo Academic Concourse, Jockey Club Institute for Advanced Study, prestigious Engineering School to renowned Business school, the buildings created an open and free academic ambience.
Part 2 Lunch Gathering
Students from both universities enjoyed lunch together. HKUST offered students an exquisite treat including fragrant green tea and Cantonese cuisine. It provided energy for students before the football match.
Part 3 Football Friendly Match
Brushed by the salty sea wind, shined by the dazzling sunlight, players was gearing up for the football match.
As the referee blew the whistle, the game was on. Players' consummate skills, superb techniques, and nice shots won them standing ovation from time to time. Both teams put their whole heart into the match and were locked in battle.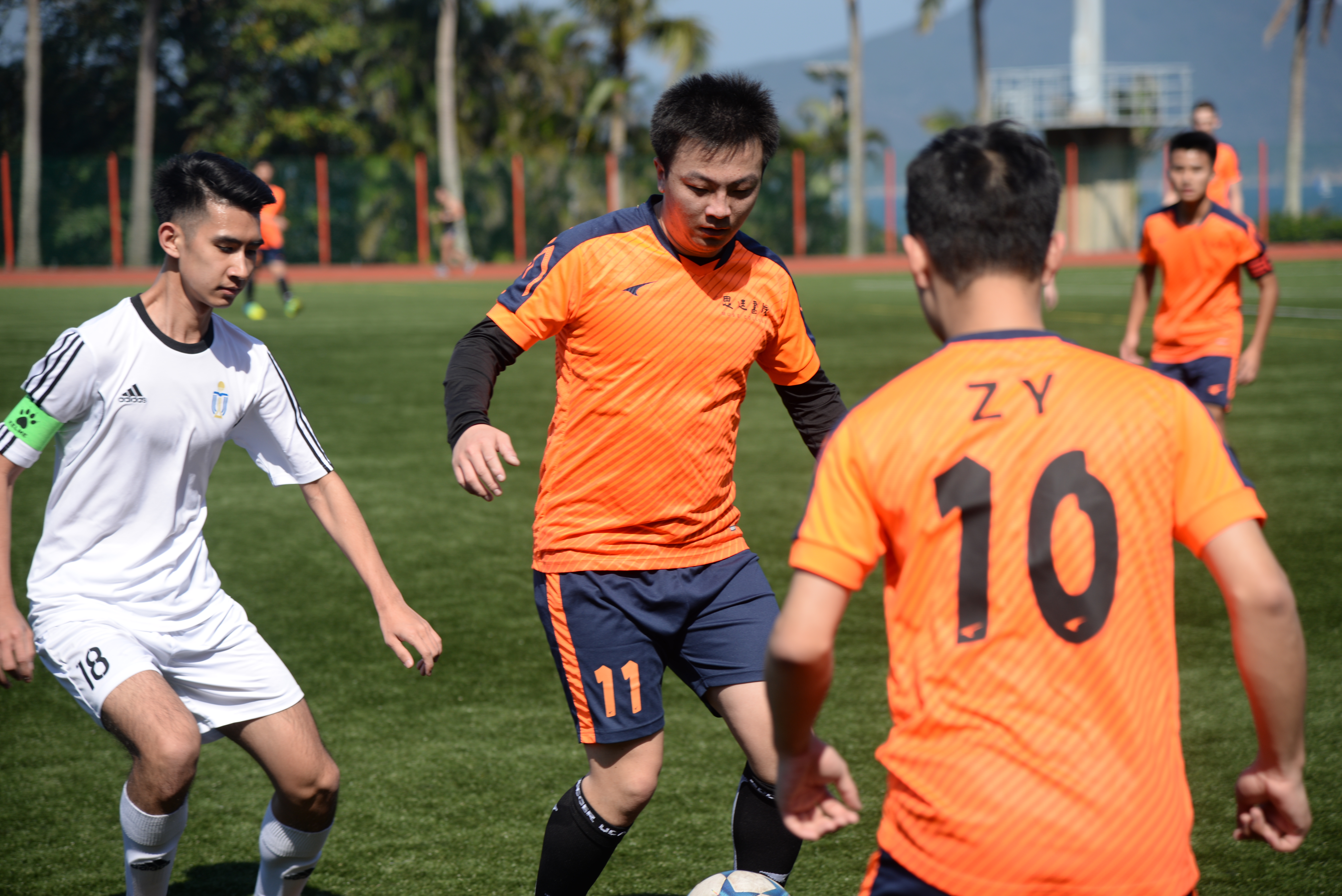 A football match did not test players' physical fitness conditions, but also examined their perseverance and team spirits. Players from both sides lived up to audience's expectation and received cheers from the crowd.
Muse College's affiliated teacher Dr. Glen K.C. HUI talked with director of HKUST Department of Sports and cheered the players up near the football field.
As the referee whistled 3 times, the friendly match drew to an end. Although Muse College football team was defeated, players enjoyed the time playing with a respectful and strong opponent and gained experiences too.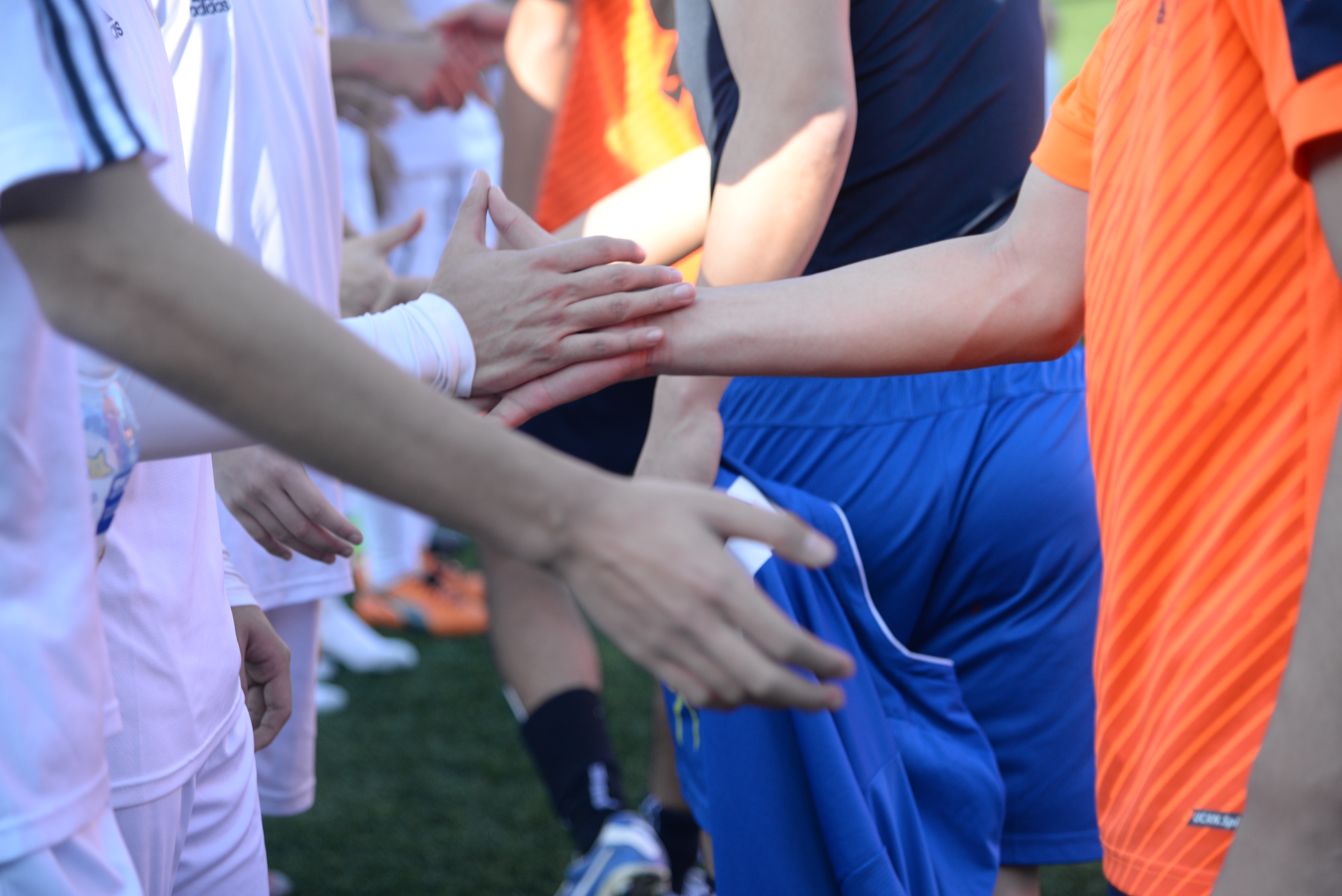 Muse College football players' team work, striving spirit, and perseverance well explained the football spirit.
Friendship first, competition second. Muse College thanked the hosts with well-prepared gifts for their hospitality. Also, thanks to efforts from both football teams, the audience enjoyed a special rare visual treat.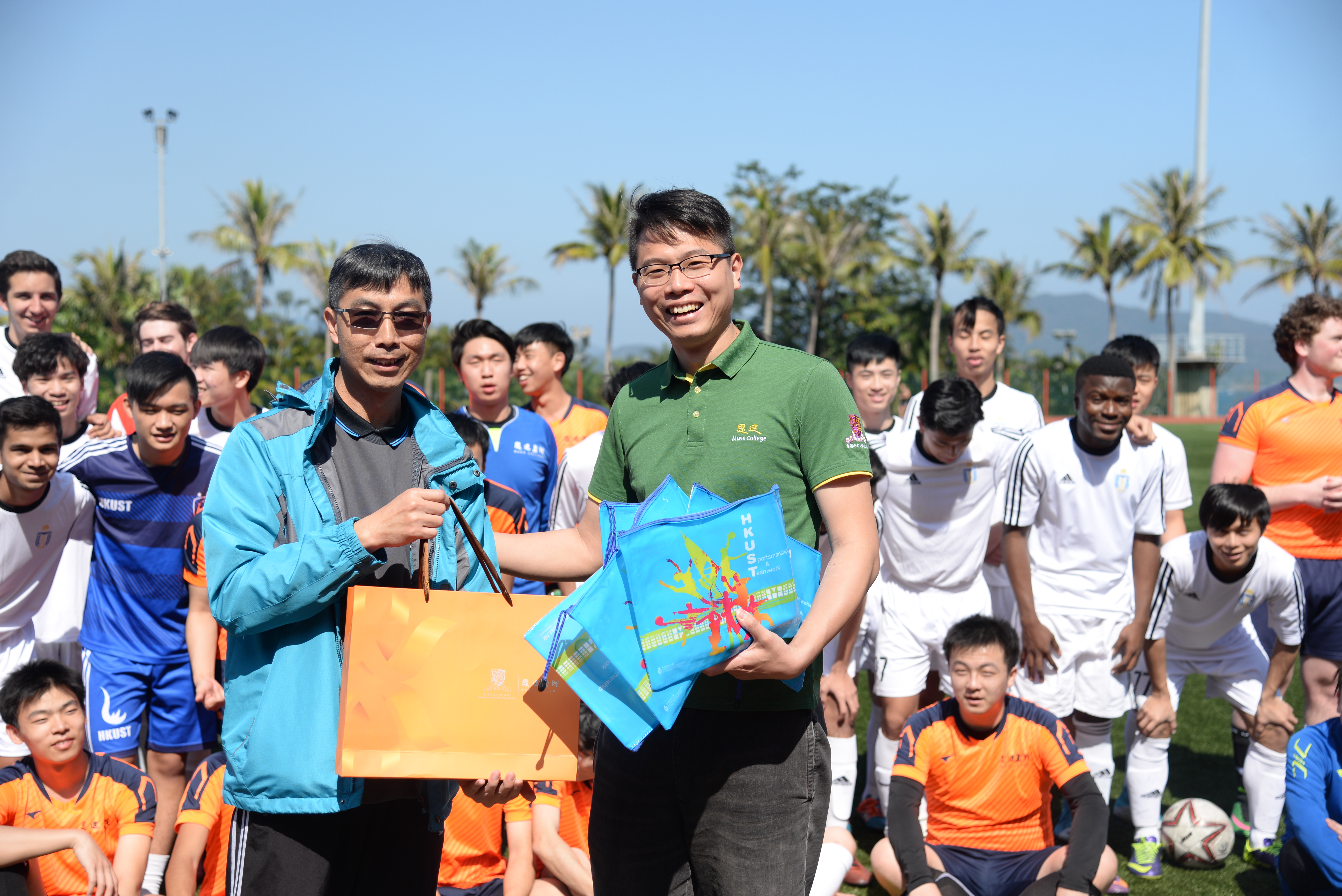 Muse College's affiliated teacher and sports team teacher Dr. Hao JIANG gave away Muse college's souvenirs as presents.
Time flied. At nightfall, students got on the bus heading for Muse College. Good time never lasts, but the friendship would be engraved in students' hearts. They envisioned next gathering with peers from HKUST.
Another game on the football pitch?
Muse College, always with you.